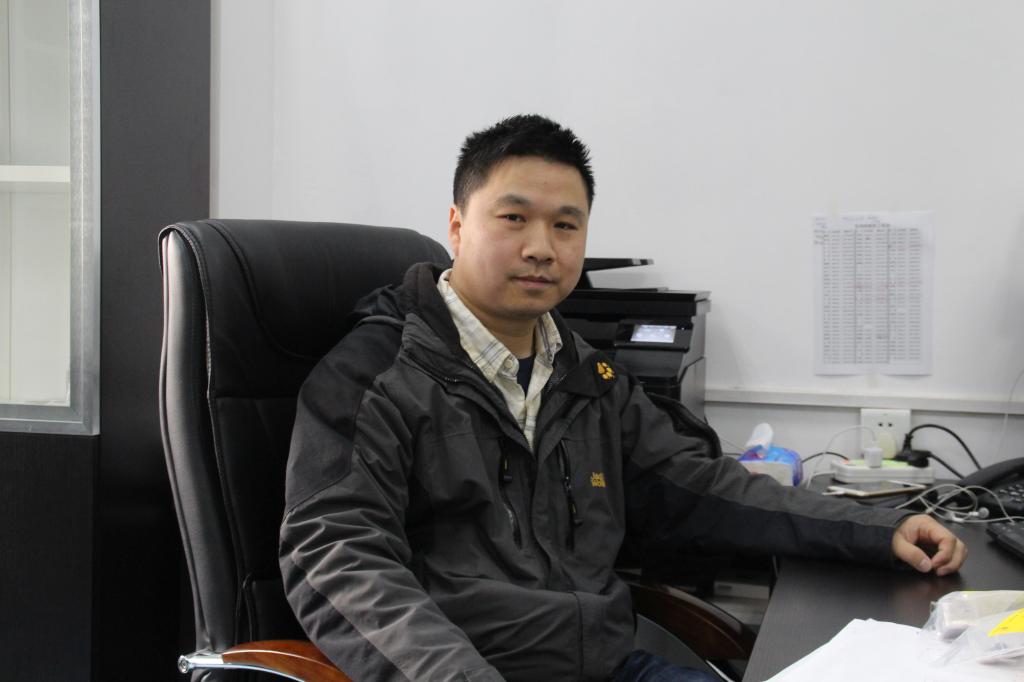 Research Direction: Plastid genetics and crop protection
Office phone: +86(0)2788661237-8064
Email: zhangjiang@hubu.edu.cn
Education
09/2004-06/2008 Ph.D, Shanghai Institute of Plant Physiology & Ecology, Chinese Academy of Sciences
09/2001-06/2004 M.S., Hubei University, China
09/1997-06/2001 B.S., Hubei University, China
Work Experience
06/2015- Hubei University, China, Professor
07/2008-06/2015 Max Planck Institute for Molecular Plant Physiolgy, Post-doctor, Scientist
Funding

National Natural Science Foundation of China (NO. 31572071), 01/2016-12/2019

National Natural Science Foundation of China (NO. 31872035), 01/2019-12/2022

National Key Research and Development Program of China (NO. 2017YFD0600101),01/2017-12/2020

Hubei Natural Science Foundation for Distinguished Young Scholar (NO. 2016CFA052), 01/2016-12/2018

Research foundation for MPI Partner Group, 01/2017-12/2019
Award and Honors
8th Young Scholar, The Entomological Society of China, 2017

Jeff Schell Award for Junior Scientists, Max Planck Institute & BASF, 2015
Representative Publications
Wu Y, Xu L, Chang L, Ma M, You L, Jiang C, Li S, Zhang J (2019). Bacillus thuringiensis (Bt) cry1C expression from the plastid genome of poplar leads to high mortality of leaf eating caterpillars. Tree Physiology. DOI:10.1093/treephys/tpz073

You L, Song Q, Wu Y, Li S, Jiang C, Chang L, Yang X, Zhang J(2019). Accumulation of glycine betaine in transplastomic potato plants expressing choline oxidase confers improved drought tolerance. Planta. 249(6):1963-1975.

Zhan X, Zhang F, Zhong Z, Chen R, Wang Y, Chang L, Bock R, Nie B, Zhang J (2019). Generation of virus-resistant potato plants by RNA genome targeting. Plant Biotechnology Journal. 17(9):1814-1822.

Zhang J, Khan SA, Heckel DG, Bock R (2017) Next-Generation Insect-Resistant Plants: RNAi-Mediated Crop Protection. Trends in Biotechnology 35(9):871-882.

Zhang J, Khan SA, Hasse C, Ruf S, Heckel DG, Bock R (2015) Pest control. Full crop protection from an insect pest by expression of long double-stranded RNAs in plastids. Science 347,991-994.

Zhang J, Ruf S, Hasse C, Childs L, Scharff LB, Bock R (2012) Identification of cis-elements conferring high levels of gene expression in non-green plastids. The Plant Journal 2012, 72:115-128.

Zhang J, Tan W, Yang XH, Zhang HX (2008) Plastids-expression of choline monooxygenase gene improves salt and drought tolerance through accumulation of glycine betaine in tobacco. Plant Cell Reports 27:1113-1124.